dear my blog...today i want to share with them my new environment..owh..so excited to talk about that..if u all came infront of me and sit with me..i will talk alot with u..hehehehehe..excited kot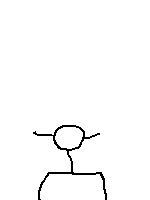 hahahaha....mmg student life habis ah..tinggal dunia kerjaya...now m a student..a managment n etr student..so must be smart, inteligent and casual+formal!hahahahaha giloi kan...da xleh nak pkai2 jeans ni..selipe jepun rm59 aku pon xlayan...pasni leh nampak cam manager da i neh..wakakaa..pape la..yg pnting niat nak belajar en??ade degree..pahtu sambung master..then phd...hasad dengki tu da melambak..da xnak...nak ph.d in etr lak...baru de umph..hahahha..oke from my class i want to show u all the view from universiti tertinggi didunia::termaktub dalam guniues books of record(betol ke aku eja_taram_g mati)so i ditingkat 22 n 23...ni la dia....
leh nampak kl tower...nak makan kat ats tu
depan tu menara safwan
then ade bangunan baru nak naik
ni lak leh nampak klcc n satu kampung baru
nampak kot umah aish kat sini
oke now nak tunjuk kawan2..tapi bukan sume la..yang sempat amek gambar n yang datang sekali n balik sekali an i je...yang lain2 sesi lain ye..ramai kot..dekat 50orang..xkan nak masuk tumpang glamer sumer an...
ni ddiey!!student islamic finance
ni lak mazila..dye nga tunggu gha senanye
amek accountant
ni lak mira!!dok keramat..amek same kos an aku
mek acc
ni depan department..cantik en??