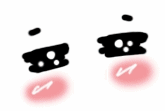 glitter-graphics.com
urm like a crazy poeple..watch the movie

alone

!!without my friend n my lovely bro n sys...aish quite busy with her friend..manja just need a rest because she need to work by tomorrow..urm im wacth NARNIA-The Voyage of the Dawn Treader!!
and eat spagheti
..ergh3..alone at klcc!!crazy..in bottom on my heart..i feel so sad..yeah my very close cousin will be married n i not there..at her wedding day..but she doesn't call or tell me anything..may be she should ask me..where.what n why..urm whatever!!!okey...above its my story at last sunday..12december2010 very bad day for me when im alone at home...now my lovely mama n lil bro n sys was come back...urm...but i dont know why im so sad...like want to cry...really love my grandma...urm...thnx to kak lin..give a prezent for my birthday..
hehe the keychain..so sweet..its snow white..one of my favorite princess..urm its rain at kuala lumpur now..

i hate him!!!!really hate you fucker!!!u hurt my mom's feelings..u hurt me also...i hate u!!!u r one of the guy who was make me hate you till i cant forgive u anymore..even u very good with me right now!!the point is i hate all about u..